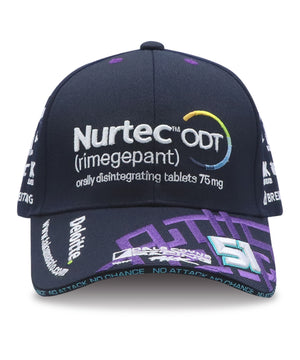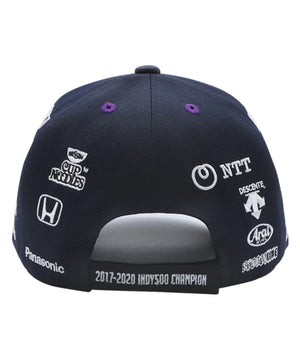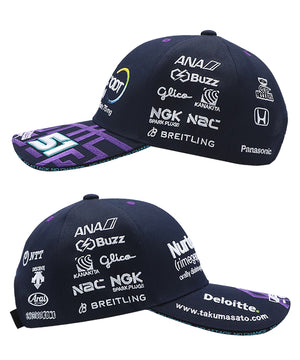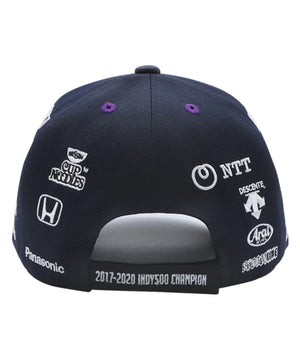 TS Driver's Cap 2022 Nurtec
2022 version of Takuma's Nurtec Driver's Cap.  This version is the Nurtec that will be worn during the 2022 NTT IndyCar Series.
On the navy blue material made using light weight polyester twill, purple and white accent lines and all sponsor logos (except Honda "H" mark in the back) are embroidered. In the front, the logo of Nurtec, the primary sponsor of #51 car, is arranged with 3D embroidery.
Material: 100% polyester
Size: One size (57-59㎝)
Made in Vietnam
Only available in Takuma Sato US Shop.