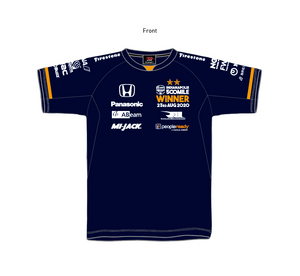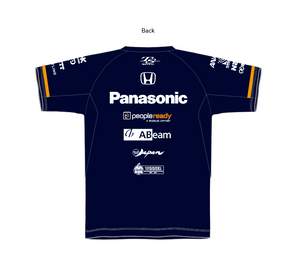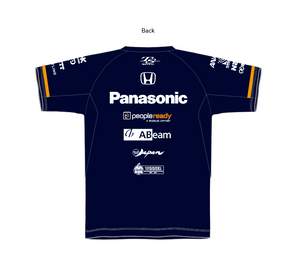 TS Driver's Tee INDY 500 WINNER 2020 Edition
Commemorative tee shirt to celebrate Takuma Sato's 2nd victory in Indy 500. Based on Takuma's driver's tee shirt 2020, specially designed "INDIANAPOLIS 500 MILE WINNER" logo is arranged to celebrate his great achievement of 2 time winning with 2 stars. It carries all logos including RLL team logo and his personal sponsor logos, like his driver's shirts.
It is made of new material with Lyocell, an eco friendly and environmentally sustainable fabric, which provides high absorbency, quick drying and cool contact feeling.
It shows "With you Japan" logo and some proceeds from the sales will be donated to its charity activities to help children in Tohoku.
ALL SIZES ARE JAPANESE SIZES AND SHOULD GO UP ONE SIZE FOR AMERICAN SIZE.
S: Length 65cm, Width 48cm, Sleeve 18cm
M: Length 68cm, Width 51cm, Sleeve 19cm
L: Length 71cm, Width 54cm, Sleeve 21cm
XL: Length 74cm, Width 57cm, Sleeve 22cm
XXL: Length 82cm, Width 61cm, Sleeve 26cm
XXXL: Length 84cm, Width 64cm, Sleeve 26cm
* Actual dimensions may vary slightly.
Material: 60% Lyocell, 30% Nylon, 10% Polyurethane
Made in China
Only available in Takuma Sato US Shop.